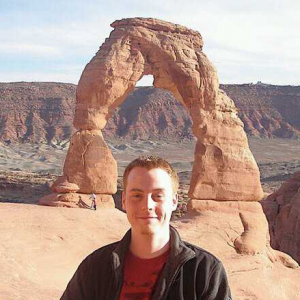 The Site Reliability Engineering team at Stack Exchange has a new addition – Greg Bray!
Greg joins us as our new Windows-focused generalist (in case you missed it, our friend Steven Murawski moved on recently), though he's happy to work on whatever technology we throw at him. He's a software developer turned sysadmin, and he'll be assisting us in our quest to automate our infrastructure until it achieves sentience.
Greg is a participant on a number of the sites in the Stack Exchange network (since the early days in 2008!), a University of Utah Computer Engineering graduate (where he worked on a FPGA-based tester for NAND flash storage [pdf link]), and an occasional blogger. He has a knack for finding obscure bugs.
Greg lives in Salt Lake City with his wife and 4 year old cat named Kitty, and he'll be working remotely from there. When he's not working with technology, he enjoys biking, camping, and golfing.
Join me in welcoming Greg to our team!