It has been my experience that many people simply buy a wireless access point, plop it down squarely next to their home cable/dsl modem, and assume that's all they have to do to maximize their WiFi experience. Oh, were it to be so simple! I'd like to take a few minutes of your time today to cover some of the basics of what WiFi is, what it is and is not capable of, and how you as a SysAdmin or a home user can do a bit of detective work to help ensure your WiFi experience is less prone to issue.
RF Basics
Let's take a moment and talk about Radio-Frequency Radiation. RF is a form of non-ionizing radiation where waves of energy radiate from a source and follow a predictable pattern based on the transmitter power and antenna. Radio waves are measured based on the size of the wave, and how frequently the wave oscillates. The frequency is measured in Hertz (Hz), or cycles per second.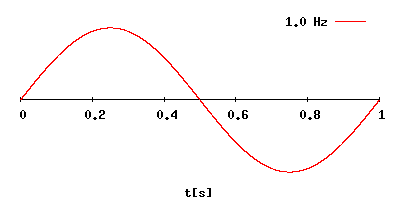 Wavelength is the distance the radiation travels before it completes a single cycle. As we are mentioning travelling, we need to know the speed, right? This, my friends, is the speed of light.
C = f * λ , which translates to: Speed of Light = Frequency * Wavelength OR, if you're lazy, 300/Frequency in megahertz. Light travels approximately 300 million meters per second, we can drop a whole bunch of zeros from the equation and still be reasonably accurate.
WiFi signals operate on 2.4 gHz (2.4 billion cycles per second), and that means that one full wave travels around 12-13 centimeters before the waveform returns to its starting position relative to the axis in the graph. 802.11a and 802.11n operate on the 5gHz range, which would put the signal wavelength at 6 centimeters.
OK, but, why should I care about this when all I want to do is surf porn and play online games? The answer lies in the fact that if your antenna is not properly suited for these measurements, it won't work that well. The antennas you get from your access point vendor are "suitable" but far from ideal.
Not many people realize it, but there is an aftermarket for antennas for access points. When people/companies buy commercial grade access points, they usually don't include any antennas, as it's assumed you're going to get the proper antenna for your application.
So, what types of antennas are there and what are the differences?
Omnidirectional – These are the antennas that people are most familiar with. They will usually be oriented vertically, and radiate their signal on the horizontal plane in all 360 degrees. See below radiation chart which does a good job of visualizing how the energy travels out of a veritcal omni antenna.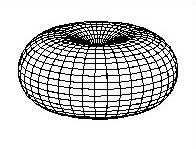 Directional/Yagi – Directional antennas are designed to send a signal straight to a specific spot with pinpoint accuracy. If you're trying to setup a WiFi link between your house and a neighbor down the street, you'd need a directional antenna. The Pringles Cantenna is an example of a homemade directional antenna. Commercial antennas more closely resemble old TV antennas that everyone seemed to have on their house back in the 20th century. The below radiation pattern does look a bit weird, but understand that the directional beam is designed to be highly selective of signals based on its relative orientation versus the target signal. This allows a directional antenna to receive and send to stations much further away than an omnidirectional antenna, which sends RF energy in all directions.

patch – Patch antennas are normally flat antennas that are designed to radiate in a forward direction extremely well, with the signal attenuating sharply at the periphery. The radiation pattern below does have some similarities to the directional/yagi radiation pattern, but its lobe is more rounded in the forward direction. The patch antenna type is a good choice when you want to direct most of your energy in a particular direction but don't necessarily want the pinpoint accuracy of a yagi.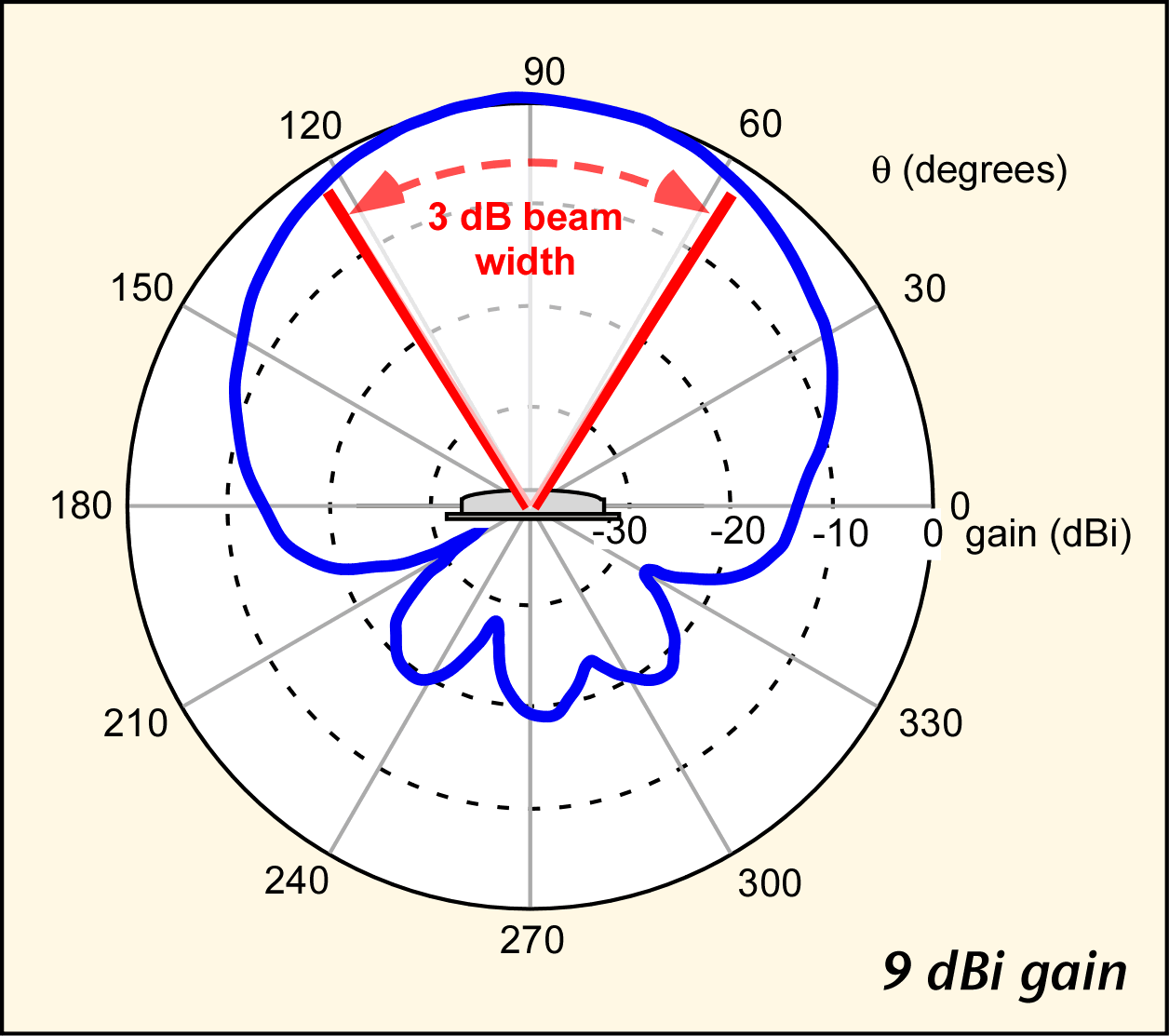 What blocks WiFi?
WiFi, operating in the 2.4ghz and 5ghz ranges, propogates in "line of sight." Due to the short wavelength, the energy dissipates quicker if it is not channeled into a high-gain directional antenna. Consumer grade access points come with omnidirectional rubber duck antennas, which people usually orient vertically. If you look at the above radiation pattern, you'll see that there is a void of energy directly above omnidirectional antennas when they are oriented horizontally.
All matter will attenuate RF energy to some extent as it passes along. The question on many people's minds is what are the worst places you can install a wireless router or access point? Believe it or not, most materials in the home are not capable of attenuating your WiFi signal to a noticeable degree. In order for WiFi signals to be blocked effectively, they need to move through several layers of dense material in order to shed the energy required to become unusable. Some antenna manufacturers will quote how well the radio waves will propogate from a given antenna, as shown here for one of Cisco's branded antennas:
The density of the materials used in a building's construction determines the number of walls the signal must pass through and still maintain adequate coverage. Consider the following before choosing the location to install your antenna:

Paper and vinyl walls have very little affect on signal penetration.
Solid and pre-cast concrete walls limit signal penetration to one or two walls without degrading coverage.
Concrete and wood block walls limit signal penetration to three or four walls.
A signal can penetrate five or six walls constructed of drywall or wood.
A thick metal wall causes signals to reflect off, causing poor penetration.
A wire mesh spaced between 1 and 1 1/2 in. (2.5 and 3.8 cm) acts as a harmonic reflector that blocks a 2.4-Ghz radio signal. (NOTE: as a commenter below further explains, this type of mesh is common in plaster walls from the 1940s as well as in stucco applications.)
I once ran into an issue with a friend who had his wireless router installed in the basement, next to his cablemodem. He was having sporadic connectivity issues in a second floor room and asked me to come help diagnose. Sure enough, his room was directly above the wireless router, two residential floors below, and given that traverse and the location of his room in relation to the radiation pattern, there wasn't enough RF energy propogating up into that location. The short-term answer for the problem was to orient his access point antennas horizontally, so that the radiation pattern is then set on its side, covering a wider swath of his house.
In a blog post to come, I will show you some methods you can use to help properly locate your access point and also help you decide which frequency your access point should operate on. Stay tuned, and as always your comments,criticisms and suggestions are always welcome!