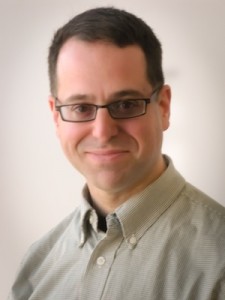 The ServerFault Systems Administration team continues its growth with the addition of sysadmin icon Thomas Limoncelli.  You may know Tom from his books, Time Management for System Administrators and The Practice of System and Network Administration, or from his many conference appearances at events like LOPSA-East, the Cascadia IT Conference, and USENIX LISA.  Tom's also been a ServerFault user, though references to his books outnumber the number of direct answers he's supplied.
When we saw that Tom was just finishing up his time at Google as we were posting the next ServerFault opening, it was kismet.  Tom is the quintessential systems administrator and a great fit for our team.
I've been lucky enough to know Tom for the past couple of years and I am very excited to be able to work with and learn from him (and hopefully teach him a trick or two on our Windows stuff).  His The Practice of System and Network Administration was one of the first resources I had when I got started working as a systems administrator and really got my career headed in the right direction (well, if you consider getting to work with a small crack team of sysadmins and developers on one of the more dynamic environments out there "the right direction").
Tom is joining Bart and George in working out of our (newly constructed) New York headquarters. Tom hails from New Jersey and frequently attends local LOPSA meetings.
Join me in welcoming Tom to our team!